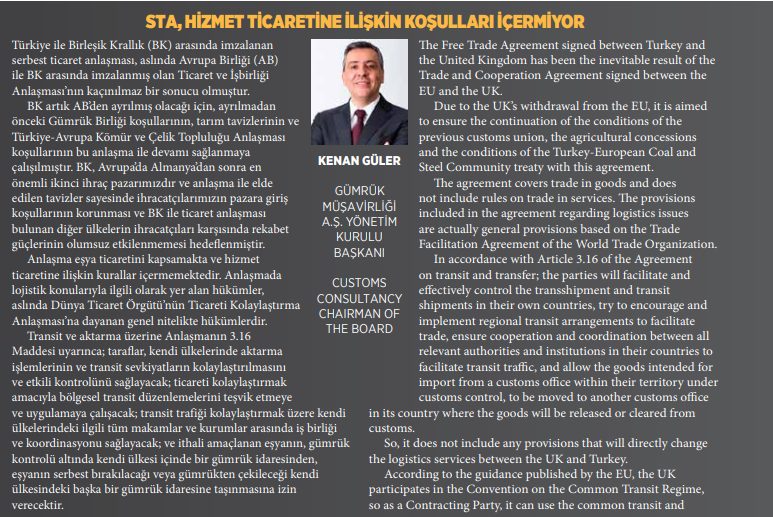 Our Chairman, Dr. Kenan Güler's article titled "THE FTA DOES NOT INCLUDE TERMS FOR SERVICE TRADING" was published in the 23rd issue of UTIKAD Magazine.
The Free Trade Agreement signed between Turkey and the United Kingdom has been the inevitable result of the Trade and Cooperation Agreement signed between the EU and the UK.
Due to the UK's withdrawal from the EU, it is aimed to ensure the continuation of the conditions of the previous customs union, the agricultural concessions, and the conditions of the Turkey-European Coal and Steel Community treaty with this agreement.
You can read the entire article starting from page 22 of the link below. Click to read.