Business Ethics & Corporate Citizenship
In order to maintain and develop our good reputation in the global market, it is important that we generate our results in an ethical manner. The Digital Customs Services name must always be associated with respect for human rights, proper working conditions and social & environmental considerations.
Since 2010, DCS has maintained the company's Ethics Handbook detailing our internal rules and requirements regarding human rights, labor rights, anti-corruption and fair competition. The Ethics Handbook is updated when new or revised legislation is issued and complemented by compliance manuals and online training programs for the above issues along with data privacy and export control.
Transparency about ethical issues is important for maintaining an ethics culture in the company. To track ethical behavior, DSC monitors the number of dismissals due to unethical behavior.
Good corporate citizenship means being intentional and thoughtful about the value we generate as a company—not only for our shareholders, but also for our people, our planet, and future generations. It means applying the same level of commitment, rigor, and sincerity to changing lives as we do to building cutting-edge technology for our customers. For that, we commit not only to standards our compliance team sets, but also the ones set by local and international NGOs.
In this respect, we became signatory to the Ethics Declaration of TEID and the Professional Standards of Ethics for Customs Consultants of IGMD.
Our core values give us a framework for leadership and daily decisions, and help us enjoy our time at work. Sounds so simple, but too often companies get caught up in politics, ivory-tower attitudes, and market mania instead of focusing on the things that probably made them successful in the first place. Their core values; here are ours:
We uphold the highest standards of integrity in all of our dealings and actions
Good Corporate Citizenship
We thrive to be a good corporate citizen with high respect to the global community in which we live and work
We develop services and products that make a positive difference in our customers' business practices
We are accountable for delivering our commitments, both social and commercial.
DCS may support local organizations via donations and sponsorships as long as the local management agrees that they are relevant to DCS' interests and they support Our Behavior. Donations or sponsorship may never confer any undue advantages upon DCS, meaning advantages which cannot be obtained honestly or legally, or can be perceived as bribery.
The following applies to all employees:
You must ensure that recipients of sponsorship and donations do not end up in a conflict of interest, where reciprocity is expected.
You must ensure that the recipient of a donation or sponsorship is not a current or potential business partner.
You must ensure that the recipient of a donation or sponsorship is not connected to a public company or a public official, with whom DCS would like to have a business relation.
You must ensure that the recipient organization has a purpose and a reputation which is in line with DCS' values and interests.
You must ensure that the recipient has a real need for the donation, and has submitted a written application.
You must be able to demonstrate the benefit of the sponsorship to DCS.
You must report agreements about donations and sponsorship to your manager.
Competition laws forbid all forms of written or oral agreements or concerted practices with competitors regarding prices, allocation of markets or customers, misuse of a dominant market position, or other situations where free competition is obstructed or limited. It is crucial for DCS that the rules are not violated. Violations can result in major fines, liability damages and loss of business, as well as lost reputation. Our competition rules are explained in detail in the DCS Competition compliance manual, which particularly targets employees who have contact with business partners and industry associations. The manual is available on the DCS intranet under Group Compliance.
The following applies to all employees:
You must comply with the guidelines in the DCS Competition Compliance Program.
You must not enter into any illegal agreement with a competitor, regardless of whether the agreement is written or oral, or whether it is an unspoken agreement.
You must not misuse DCS' dominant position in a market.
You must not exchange sensitive business information (such as prices, price development, discounts, etc.) with a competitor or a representative of a competitor.
It is important for DCS to have information about competitors' conditions, but the information must always be gathered in an ethical manner and in accordance with the laws and regulations, which protect personal and corporate intellectual rights.
The following applies to all employees:
You must only gather information about our competitors using lawful sources, and never from competitors.
You must not unjustifiably receive, pass on or use confidential information which rightfully belongs to others.
Openness and honesty about DCS' activities are important to us and our stakeholders, i.e. employees, business partners, the press and the communities in which we operate. Therefore, we communicate our financial, social and environmental results in a true and transparent manner, and we present both our successes and our challenges.
The following applies to all employees:
You must communicate openly and honestly, with respect for the people you communicate to and about.
You must assist in ensuring that DCS has a good relationship with the local community.
You must only make public statements about DCS' overall strategy, financial situation or express company views on religious and political matters with the approval from your manager or DCS Media Relations.
The following also applies to managers:
You must ensure that any problems within your area are discussed with employees and that relevant authorities are informed, if needed.
You must have an ongoing dialogue with the relevant authorities to make sure that DCS is aware of new rules and regulations and is able to respond proactively.
You must ensure that all relevant documents are stored and are accessible to DCS and local authorities.
In many countries, DCS is a prominent company in the local community and has major significance for the people who work and live there. It is, therefore, important that we "keep our house in order" and have a good relationship with the local community. We respect the rights of the local inhabitants and the local culture, and we are aware that marginalized and vulnerable groups may exist in some local communities.
The following applies to all managers:
You must ensure that your employees adhere to local laws and to DCS' guidelines.
You must have an ongoing dialogue with relevant local stakeholders to ensure that DCS knows their needs and expectations.
DCS works proactively to prevent pollution and to produce our products with the least possible energy consumption and the least negative impact on the environment. We have made a commitment to continuously improve our environmental efforts, to promote environmental responsibility and to contribute to the development and diffusion of environmentally-friendly technologies.
The following applies to all employees:
You must take the environment into consideration in your daily work tasks.
You must follow the environmental instructions given to you.
You must contribute to identifying causes of environmental incidents and participate in preventing recurrences.
You must contribute to saving energy and other resources.
The following also applies to managers:
You must be a role model in reducing the environmental impact, including the energy consumption.
You must ensure that your employees have received environmental sensitivity training and comply with all environmental requirements.
You must ensure that DCS' activities do not adversely affect the possibilities for diversified plant and animal life (bio diversity).
You are not alone!
We have processes, guidance and procedures in place to help you follow this Code, company policy and the law. Take advantage of the breadth of capabilities, resources and expertise that exist globally within DCS, including:
The Ethics and compliance officer can explain and answer questions regarding the quality, safety, efficacy and regulatory compliance of our products and supply chain processes, including environmental, health and safety.
The managers and senior leadership are available to answer questions and are generally most familiar with the Company guidelines that apply to the business activities in your organization.
Human Resources can explain and answer questions about employment policies, benefits and workplace issues.
Our ethics hotline is available 24 hours a day, seven days a week. It is secure and confidential. Employees can choose to remain anonymous but are encouraged to identify themselves and to provide as much information as possible so the Company can conduct an efficient and effective investigation of the reported issue.
Speak-up Culture & Ethics Hotline
We operate with the awareness that our actions may affect our clients of whom reputation and integrity are our responsibility as much as the effectiveness of their customs clearance operation.
For your questions and notifications, you can contact the Ethics and Compliance Manager via the email address etik@dcs.com.tr.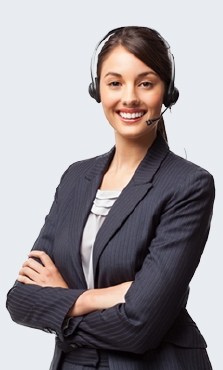 Copyright DCS Digital Customs Services | 2021